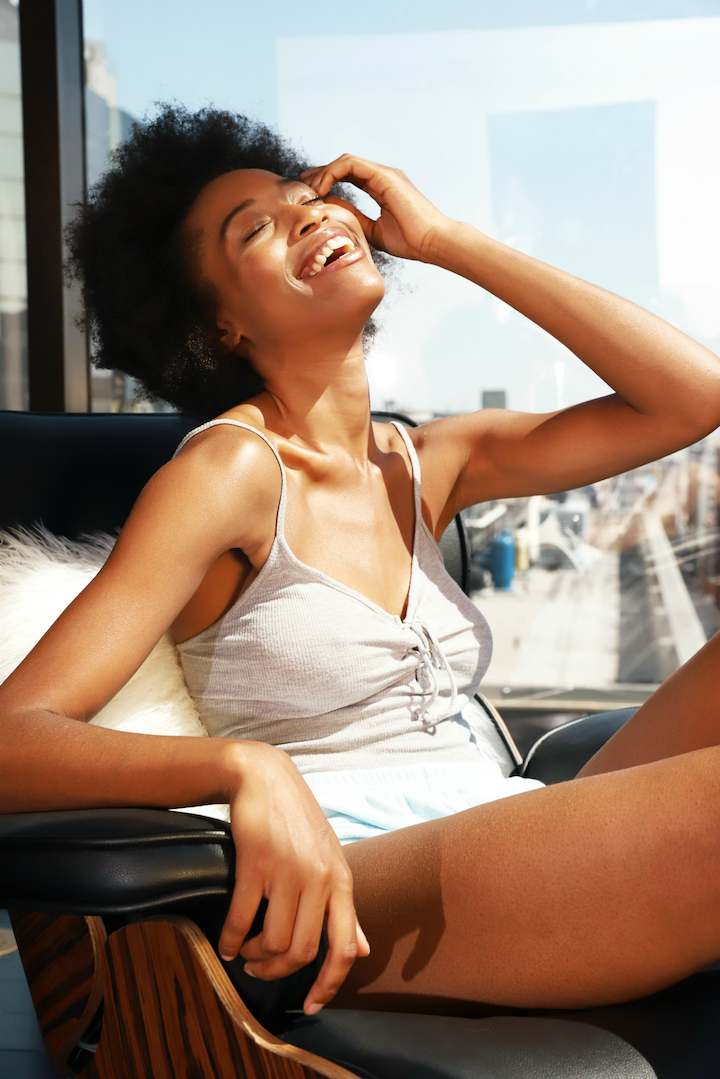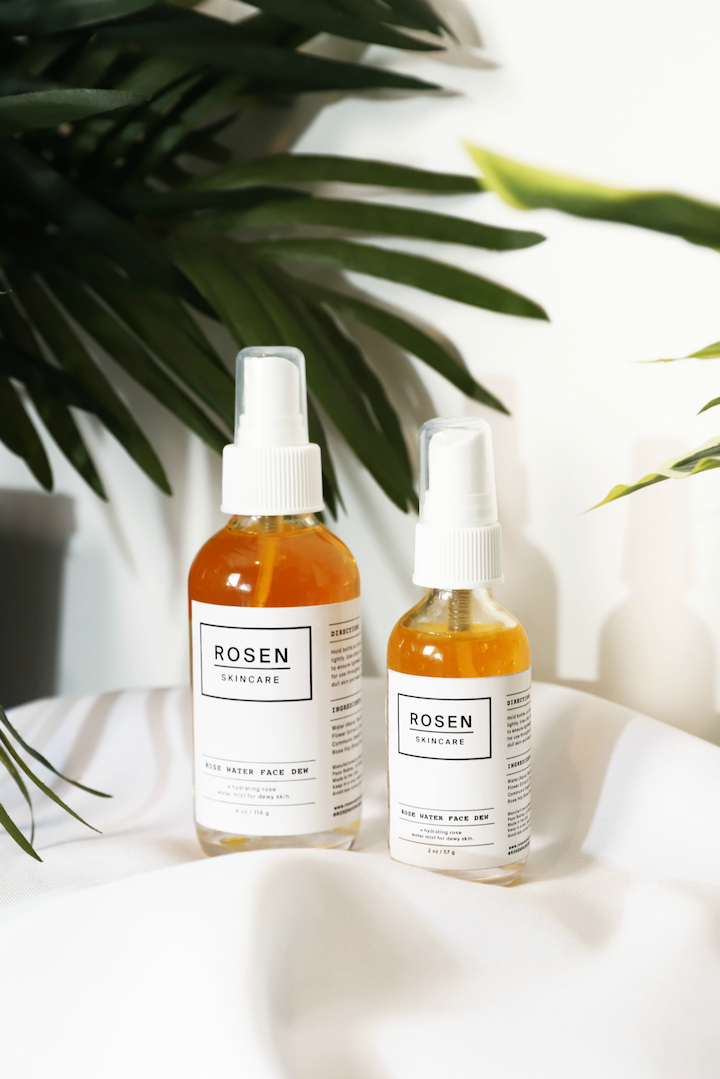 ---
---
---
Looking for a glow? Ditch your heavy moisturizer and mist your way to hydrated, dewy skin with the Rose Water Face Dew. Serving as an alternative to your current heavy moisturizer, let us lighten up your routine and help you glow. It's time to let your skin breathe and release the radiance you know that you have.
Water (Aqua), Rose Water (Rosa Centrifolia Flower Extract), Castor Oil (Ricinus Communis Seed ) Oil, Denatured Alcohol, Rose Hip (Rosa Canina Seed) Oil
Hold bottle six inches from face and mist lightly. Use daily after cleansing or toning face to ensure lightweight hydration. Also great for use throughout the day to freshen up dull or tight skin.
---
Rose Water Face Dew on you
---
---
our favorite five star reviews
---
"I have struggled with cheek acne for some time, when I bought the face dew & paired it w my face cleanser it immediately gave me a glow & I see drastic progress in the my cheeks!"
"This is my first time using this product and I have been suffering with acne for a very long time. I'm so happy to FINALLY find something that works!! This really gives me a nice glow and since I've been using it, no breakouts! I'm so happy. I will def purchase again, I use it verry often so the bottle is almost finished already."
"Once I substituted this product for my moisturizer, it worked wonders! I have such a nice glow every day and my skin never gets oily! I use it with the Noire Skin Botanicals facial wash It stays healthy and balanced! Even my husband uses it! Will be ordering again!"
"I live in the mountains and the dry cold weather usually makes my face dry and flaky. I don't like using creams to moisturize because they are too heavy and clog my pores. When I used this for the first two days I saw that my skin had a glow and absolutely no dry spots without feeling like I had a pound of face cream on my face!! Feels amazing even when I put my foundation on! Great product:)"
---
---
---