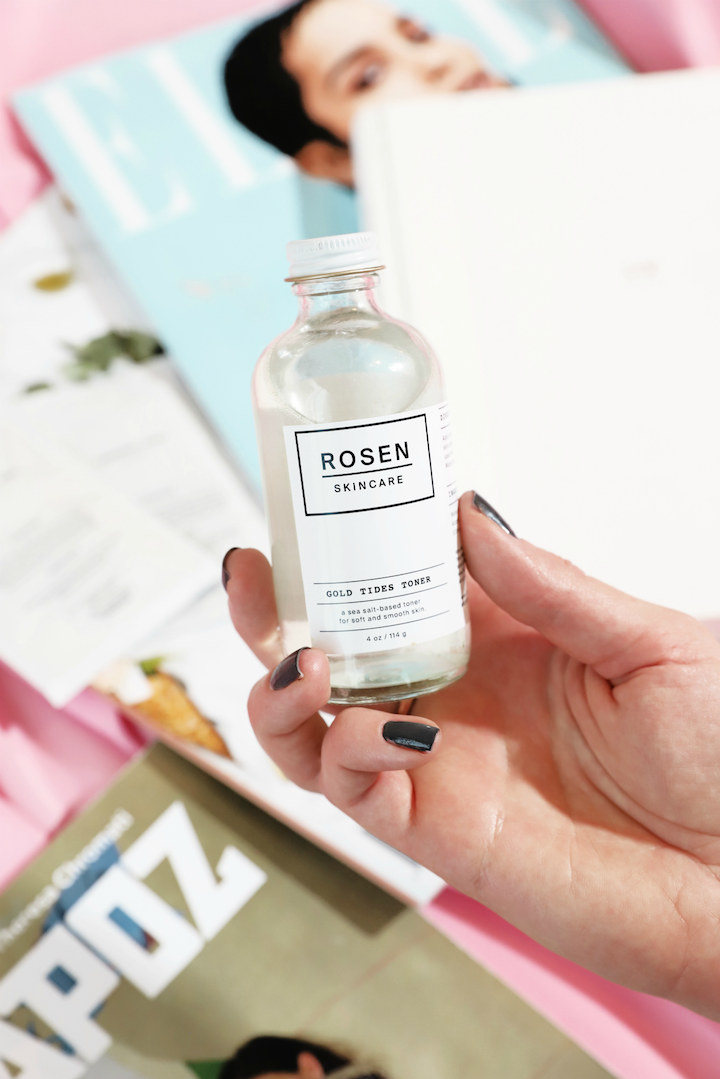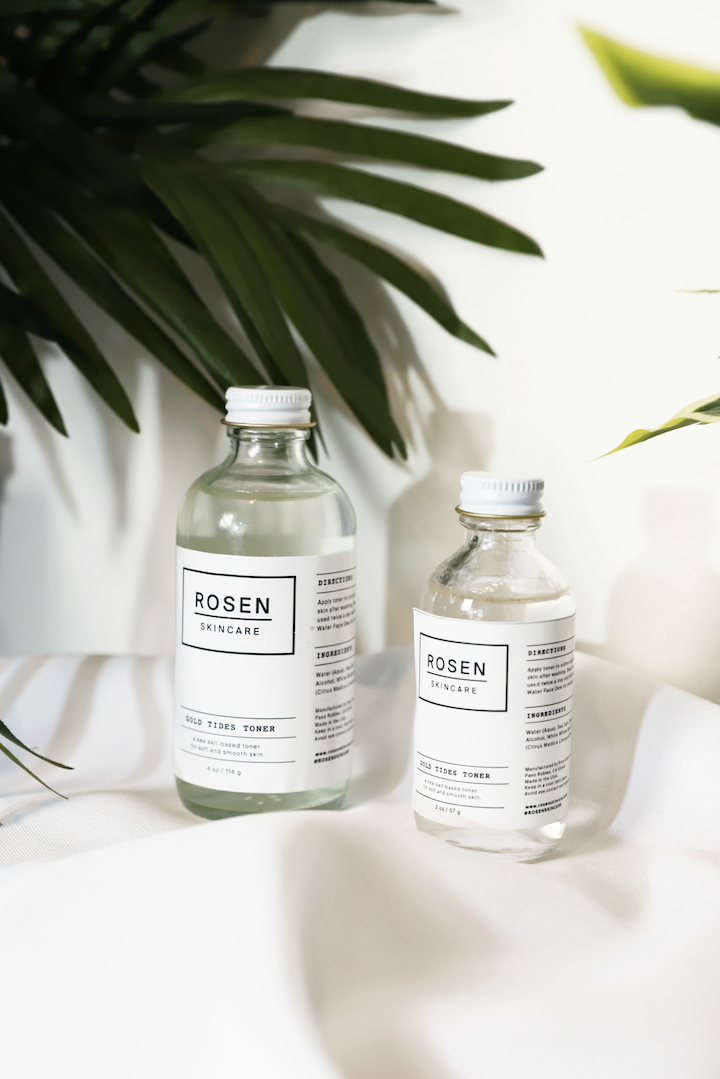 ---
---
---
Swipe away the excess oil and buildup to help reveal a softer complexion with the Gold Tides Toner. Ride the tides with this powerful product that can help brighten and micro-exfoliate your skin. This toner is a great choice for those of us with oily, acne-prone skin and is the daily boost you need.
Do you have sensitive skin? If so, this product is probably not a great choice for you. If you know your skin irritates easily, be warned that this combination of sea salt, white willow bark and tea tree oil is meant for oily skin or breakouts and may be too strong for your skin without dilution.
Water (Aqua), Glycerin, Sea Salt, Denatured Alcohol, White Willow Bark Extract, Lemon (Citrus Medica Limonum Peel) Oil, Tea Tree (Melaleuca Alternifolia Leaf) Oil
Apply toner to cotton ball and swipe onto skin after washing. Best results when used twice a day and followed by our Rose Water Face Dew for moisture.
---
---
our favorite five star reviews
---
"I love this toner , it's been helping a lot , my skin is clearing a lot as well, i will for sure buy more items, Thankyou for this (:"
"I love the golde tides toner, it has a fresh nice citrus smell and makes my skin feel clean without drying it out too much. I had a ton of little bumps on my skin from excess oil buildup and it helped get rid of the majority of them and also works as a good spot treatment for invading pimples."
"Late August and the entire month of September, I was suffering quite badly from problematic skin -- breaking out every single day... A week into using the Gold Tides Toner, I started seeing a significant improvement in my skin and am so so grateful. This toner saved me from my awful breakouts and my skin is much more balanced! Will be purchasing this product again."
"I'm so impressed with the fact that just with 3 days of use the majority of the bumps that I had all over my forehead and around the sides of my mouth are completely gone. I swear, my skin had never looked smoother. It also leaves a really nice glow"
---
---