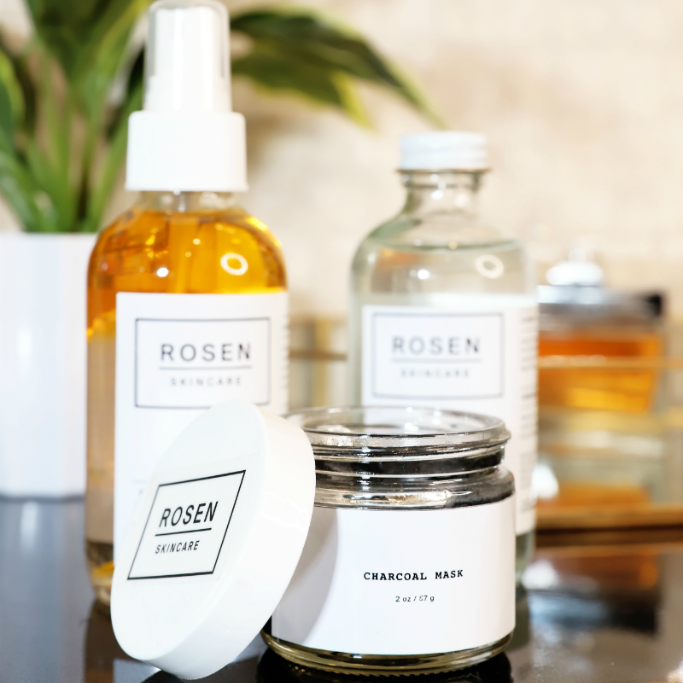 ROSEN is a newer, younger way of thinking about acne care. We create thoughtful and innovative formulas for your folks with difficult skin. Acne is normal, but we know what it feels like to struggle to find something that works.
We want you to be confident, comfortable, and happy with yourself and in the skin you have. We also believe that you should understand what you're putting on your face, so we're committed to transparency about what's in our products, how we make them, and what makes them so effective.
I've dealt with acne most of my life and I've always done whatever it took to clear up my skin. Fast forward to finishing up a second round of Accutane and still dealing with breakouts. This was when I knew I needed a better way to treat my skin. A way that wouldn't be harmful to my body or the planet.
So, I founded ROSEN Skincare. A brand that's all about clear skin, confidence and clean ingredients. That's why we create thoughtful, innovative products to get you all of the results, naturally.
Wherever you are in your journey, bring ROSEN along and let us help you feel your best, naturally.
---
ROSEN's products are designed with our community in mind, and we're growing and changing along with you. We love hearing about what you're looking for, not just from your skin, but from your life. So please get in touch!
---
Thank you! We'll be in touch within 24 hours if your inquiry requires a response!
This field is required
This field is required
This field is required