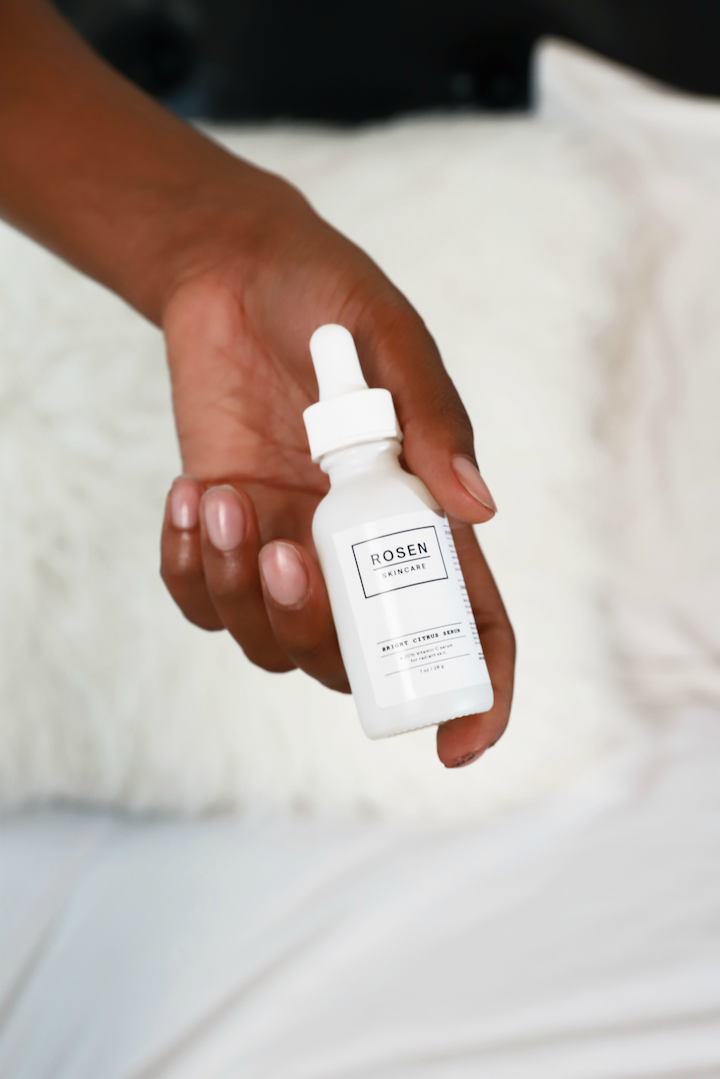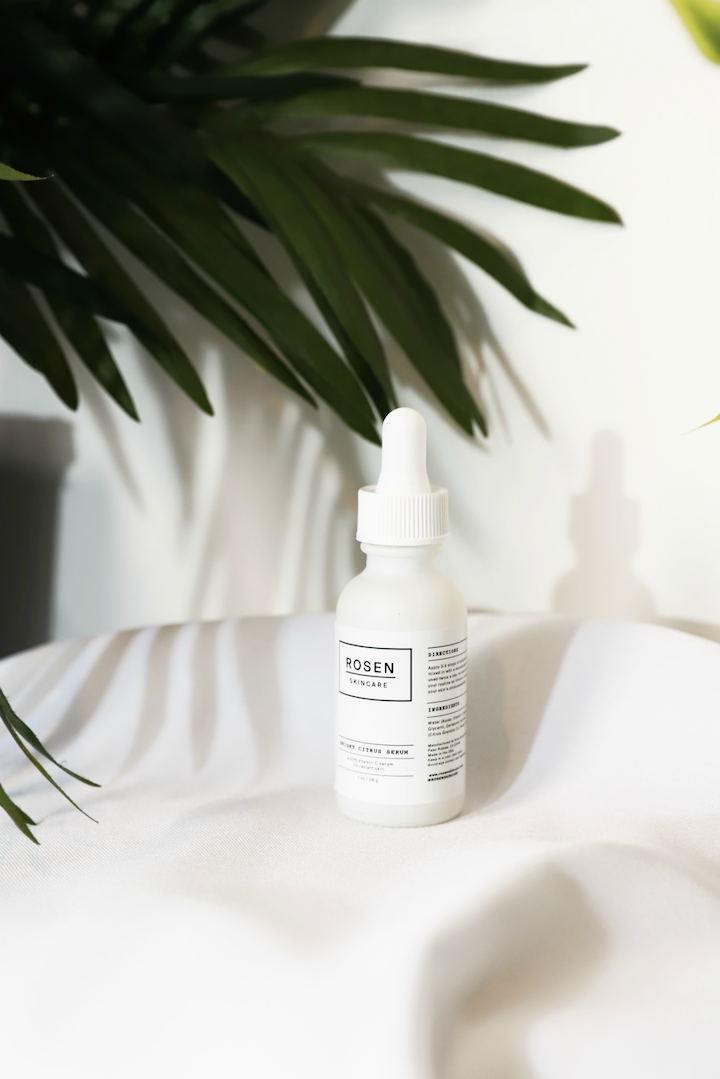 ---
---
---
Struggling with acne scars? Dull skin? Discoloration? Leave it all behind and let the Bright Citrus Serum help you reveal a bright, glowing complexion. Packed with 20% vitamin c, this serum helps put your skin's metabolic processes to work. The goal– bright, radiant skin, even after a long night or an early morning, or both.
Do you have sensitive skin? If so, this product might need to be diluted for you. If you know your skin irritates easily, be warned that this serum contains 20% vitamin c, which is the highest percentage safe for cosmetics. Basically, this product is strong and potent, and if you have sensitive skin, you should probably dilute it.
Water (Aqua), Vitamin C (Ascorbic Acid), Glycerin, Denatured Alcohol, Grapefruit (Citrus Grandis) Oil, Mulberry Extract
Apply 3-5 drops of serum to bare skin or mixed in with a moisturizer every night. If used twice a day, be sure to include SPF in your routine as Vitamin C can increase your skin's photosensitivity.
---
Bright Citrus Serum on you
---
---
our favorite five star reviews
---
"This serum has truly mad the biggest difference on my skin!! No more acne and my scars are almost all the way gone! After years of searching i have finally found my holy grail product. This serum is perfect for all skin types even sensitive like mine! "
"Honestly this product did fade some of my dark spots a lot like within 1-2 days"
"To begin with, it smells amazing! I have really sensitive skin and I don't find this to be irritating at all. I'm still trying it out, but so far my skin feels really good and looks glowy afterwards."
"This product is THE BEST!!! The first day that i applied this wonderful serum i noticed the Glow from within look. I LOVE glowy skin and this product does that for me! I will definitely be repurchasing !!! THIS IS AMAZING!!!"
---
---
---